Come be a part of our story!
Dream Big
Have Fun
Get Stuff Done
It's how we work. When you join our team, you'll work in a high-energy, dynamic environment, with the resources and support to meet and exceed your career goals.
Benefits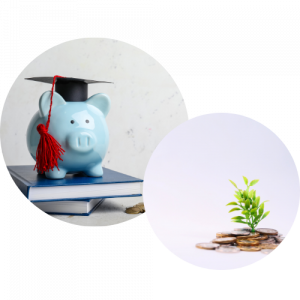 Global Benefits
Fulfilled employees are happy employees. We offer our global team unique recognition programs, access to exclusive discount programs, tuition reimbursement programs and more.
Regional Benefits:
US Benefits
Winchester provides basic life and long & short-term disability insurance coverage for full-time employees at no cost to the employee.
We offer medical (United Healthcare), dental, and vision health plans for which the company pays the majority of the premiums, as well as FSA & HSA, voluntary life insurance, and 401k with up to 4% company match. You have from your date of hire to the first of the next month to enroll in benefits, with an effective date of the first of the month after hire.
Our benefits also include 12 paid USA holidays and 3 weeks per year PTO, which is accrued weekly.
We also offer an employee recognition platform, weekly pay (every Friday), a healthcare concierge service, a tuition reimbursement program, exclusive discount program and a unique onboarding Buddy Program.
Mexico Benefits
Winchester Interconnect's Mexico benefits vary by location and length of service, but most include the following.
Our Nogales location includes a savings fund and employees can save up to 2.5% of their annual salary with company match, transportation, an in-house cafeteria, and life insurance.
Our Empalme location includes an annual Christmas bonus, additional profit sharing and transportation.
Our Tijuana location includes a savings fund and employees can save up to 10% of their annual salary with company match, annual Christmas bonus, transportation and an in-house cafeteria.
Asia Benefits
Winchester provides performance bonus, career development opportunities and continuous training and improvement programs. We offer employee medical insurance and a employee recognition platform.
Culture
We hire employees who dream big, know how to have fun, and get stuff done.
Dream Big

We hire people who want to be part of our story. Who want to be on a winning team. Who truly care about what we are doing.

Have Fun

We celebrate big wins, colleague growth, project success, and the differences we have that make us stronger!

(W)Internship

Our paid internships are open to students from a variety of majors. This isn't about coffee runs or making photocopies. This is a chance to learn from industry experts in a hands-on capacity. You will be making a real difference by adding your unique perspective to our day-to-day operations.

Click Here to be Considered for a (W)internship

Winchester Interconnect encompasses all aspects of a well-rounded internship experience. The team was not only extremely welcoming but took me under their wing immediately. Thus allowing me to grow under thoughtful encouragement and succeed with accurate guidance. I was certainly nervous to join a fast-paced company with little experience, but the supportive nature of the office allowed me to feel comfortable and confident in what I was working on. During an internship here at Winchester, you are given the ability to understand all aspects of a working business, and immerse yourself in a culture which sparks innovation and promotes GSD.

Ian Miserocchi

Sales Operations Analyst Intern

My favorite thing about my internship at Winchester Interconnect was the amount of respect and responsibility that came with it. I felt as though I was a normal member of the team and everyone valued my opinions and thoughts. I always loved all of the everyday work that was given, and felt as though it really built upon, and further expanded the knowledge that I previously learned in the classroom. It was a welcoming family experience at Winchester Interconnect.

Jackson Buchanan

Accounting Intern

My internship at Winchester Interconnect was exceptionally rewarding. Everyone was super helpful in guiding me through all of the tools, systems and processes. Though I felt a bit lost in my career path when I initially joined, my time as an intern quickly exposed me to a course I'd never expected; And one that I love. I'm working at Winchester full-time now, and I never thought I'd get so lucky.

Samantha Bertolino

Communications Coordinator