Winchester's Rack and Panel product line is one of the most comprehensive pin and socket style connector systems available for cable-to-cable, cable-to-panel, and cable-to-board applications.
Reliable Performance In Harsh Environments
The extreme versatility of Winchester's Rack and Panel line allows this connector system to be used in a wide variety of industries including industrial, military, aerospace, instrumentation, and telecommunications.
Standard and Custom Configurations
A wide variety of connectors are available to meet customer requirements, including 100 Series, JF, JFA, M, MRA, MRAC, MRE, PM, PowerSnap, SM, SMI, SREC, SRM, TMRAC, TXAC, UMI, XAC, XMRA & XMRE, and XNAC. If you have a specific part number you're interested in, use our distributor inventory search to see what is available today, or contact us for custom designs.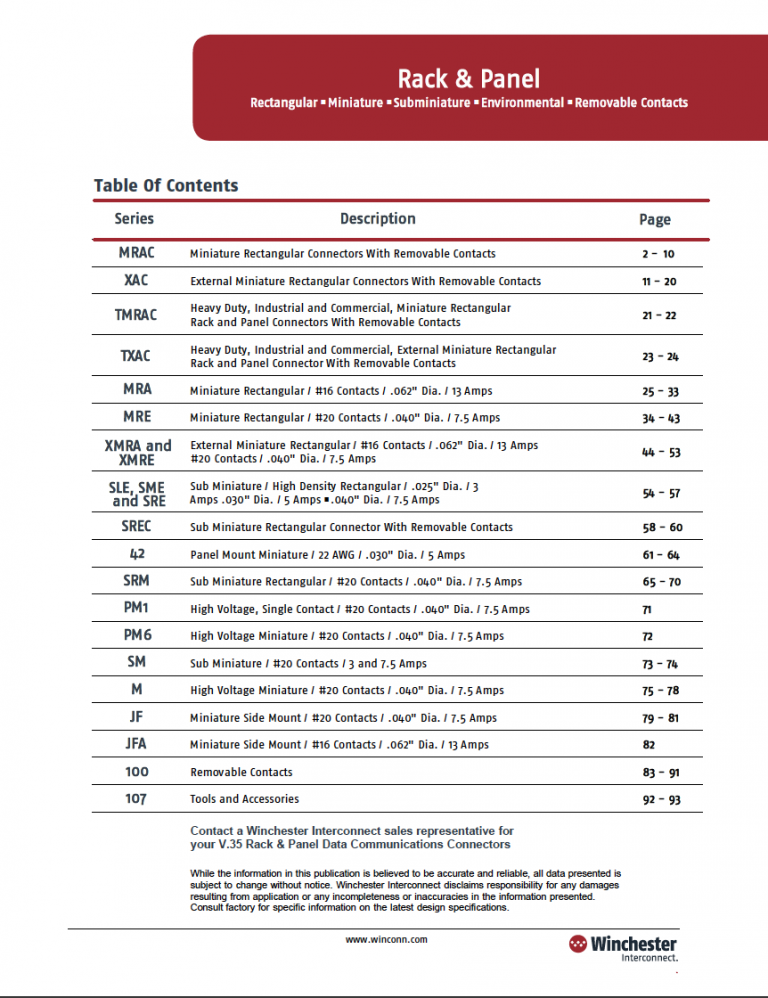 100 Series
JF
JFA
M
MRA
MRAC
MRE
PM
PowerSnap
SM
SMI
SREC
SRM
TMRAC
TXAC
UMI
XAC
XMRA
XMRE
XNAC