Winchester offers a full line of standard RF feedthroughs for many applications but has the ability to design custom solutions as well!
Our hermetic seals will protect your electronics, and last up to 20 years. All RF feedthroughs are made with nickel-iron-cobalt alloy in accordance with ASTM F15. All connectors and RF feedthroughs can be laser welded into flanges or fittings in any material or configuration.
All RF feedthroughs and connectors can be integrated into higher level assemblies and electronic packages such as chassis and vacuum assembly packages. These packages are available in Stainless Steel, Aluminum, and Titanium or any combination thereof.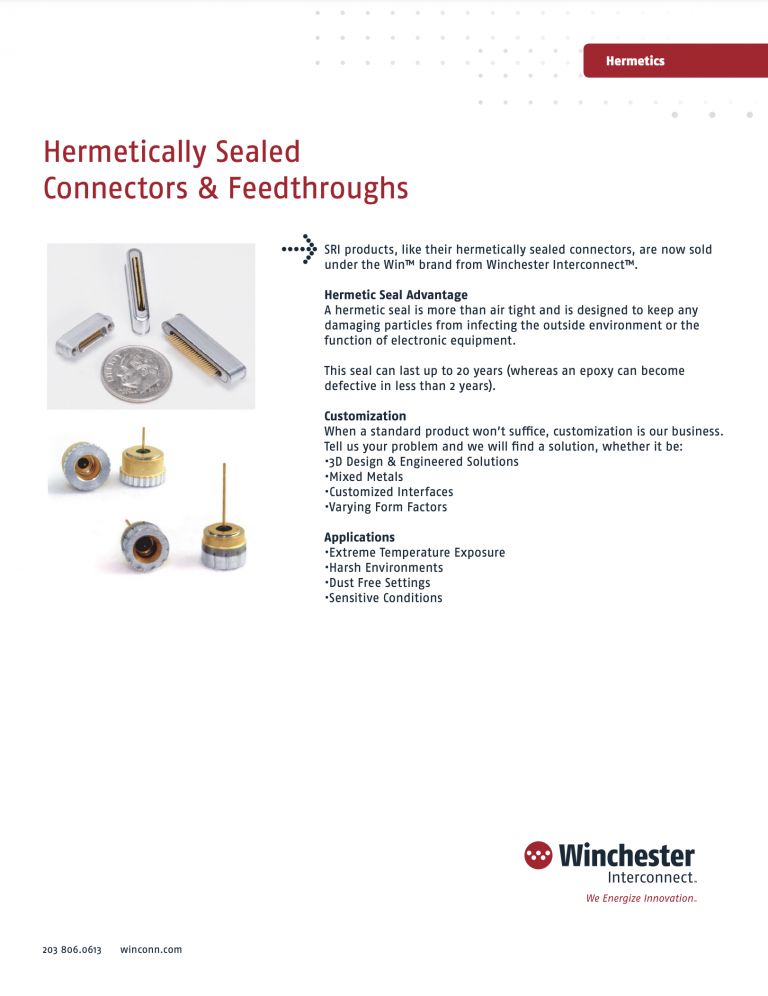 Multi-pin feedthroughs available for vacuum applications
MIL-STD-348
Available in

SMP,

SMPM,

TNC,

SMA,

SSMA and custom configurations
Contacts sealed with Corning 7070 equivalent glass
Center Contact Plating: Nickel/Gold
Compatible Materials: Stainless Steel, Titanium and Aluminum