Reliable Performance in Harsh Environments
Low loss cables are named as such to reference the relatively low attenuation over distance. Using our years of design expertise, Winchester's portfolio includes our Vortex®  and Dynaflex® Cable Series that easily handles the most challenging design specifications where size, weight, power, loss, phase stability, flexure or other requirements are critical. 
Customize for Your Application
In addition to our broad range of standard configurations, we also provide application-specific design solutions for applications that require RF high power/voltage capability as well as reliable, high quality performance.
Brands You Know and Trust
Winchester is now home to Tru Corporation, SRC Cable, and Dynawave, combining industry leading flexible coax cable providers. We carry product lines like TRUFlex, Vortex, and Dynaflex.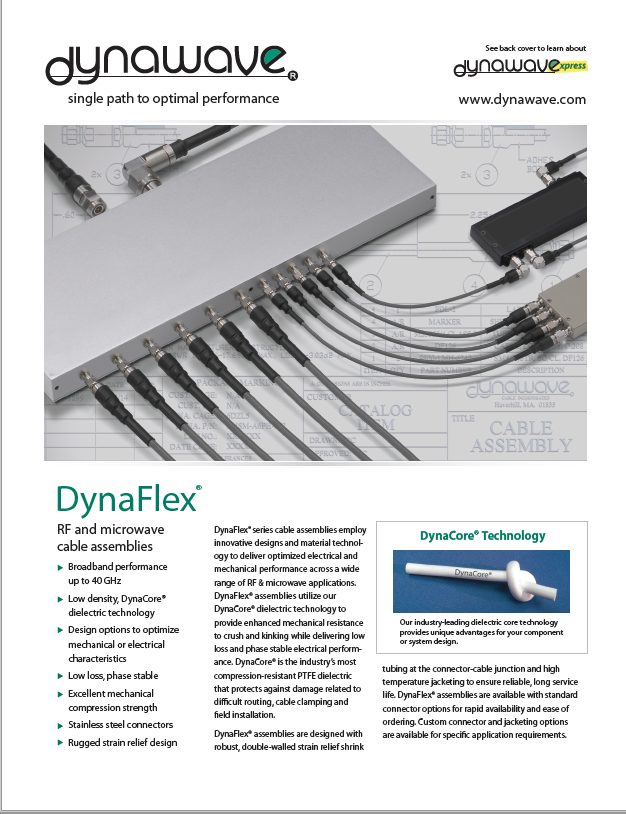 DynaFlex® 200 Series assemblies are optimized for applications where low loss or phase stability is the primary application characteristic.

DynaFlex® 200 Series features our advanced DynaCore® PTFE dielectric with a wrapped inner foil shield that minimizes attenuation and improves phase stability with flexure.

The 200 Series assemblies are recommended for use with applications that have radial torque requirements less than 15 in-lbs.